TAKING OUR MILITARY COMMUNITY ON OUTDOOR ADVENTURES
Field To Field,
Honoring Our Nation's Finest
Welcome Them Home
Long deployments away from the fields and streams can be hard on those who love our traditions of hunting and fishing. In an effort to boost morale, we select individuals who are currently deployed to go on dream adventures when they return home.
Families Of The Deployed
Military families left behind during deployment are given the opportunity to escape to the great outdoors. We offer military families outdoor experiences to lift spirits and boost morale.
Remembering The Fallen
Gold Star families know the full price of freedom and hold a special place in our hearts. Through retreats and individual opportunities, our goal is to make sure those who have paid the ultimate sacrifice are never forgotten.
Honoring The Wounded
We are proud to show our gratitude to the wounded. Many servicemen and servicewomen may not have the same emotional or physical abilities as when they joined the service. Through outdoor adventures, our goal is to help heal wounds modern medicine cannot.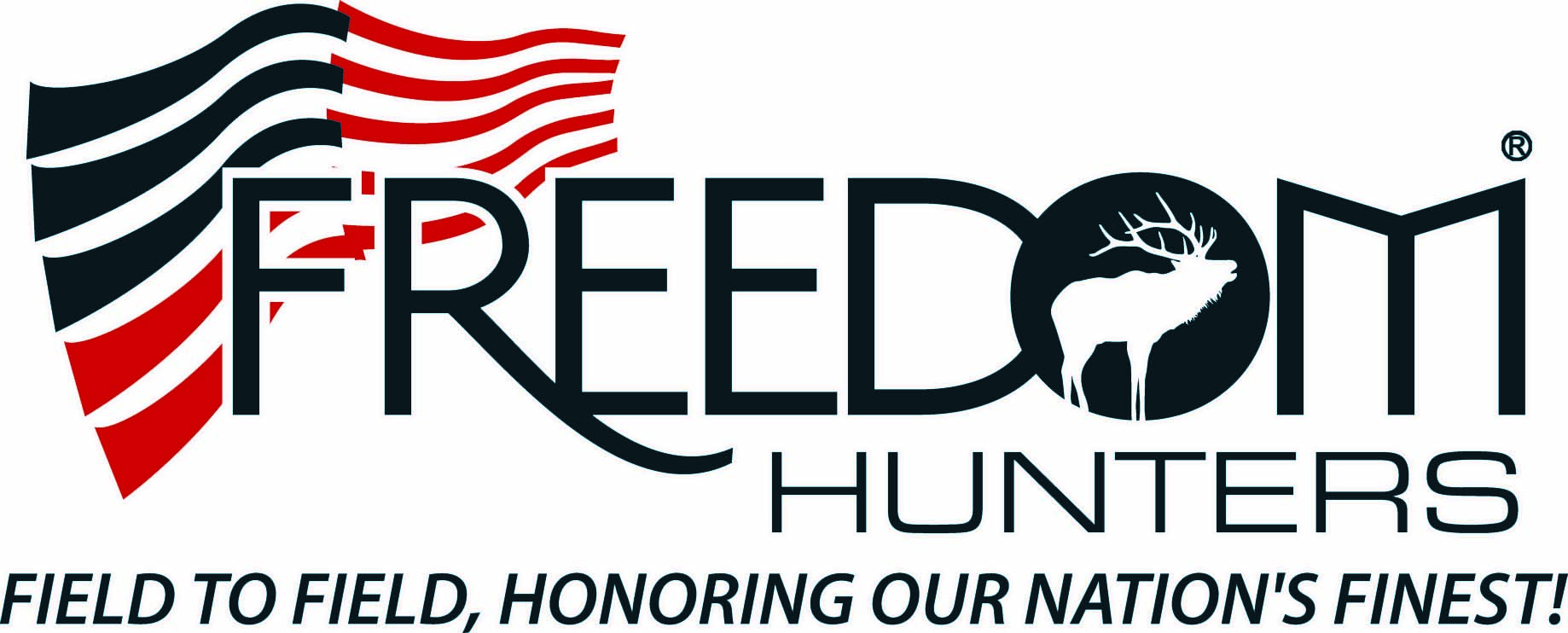 UPCOMING FUNDRAISERS
FRIDAY, September 22, 2023
Benelli USA Invitational Sporting Clays Benefit
Prince George's County Trap
Glenn Dale, Maryland
https://BeneInv23.givesmart.com
SUNDAY & MONDAY, April 14-15, 2024
Jim Shockey Classic Benefit
Barnsley Resort
Adairsville, Georgia
freedomhunters.org/jimshockeyclassic


ABOUT FREEDOM HUNTERS
Freedom Hunters is a 501(c)3 military outreach program dedicated to honoring those who protect our Freedoms. Our mission is to salute the noble work of our courageous men and women of our Armed Forces. Freedom Hunters reflects the outdoor community's appreciation to our troops by taking: select active duty and combat veterans, families of fallen heroes, children of the deployed, as well as those wounded or injured, on outdoor adventures. Empowered by help from conservation groups, outfitters, corporations, government agencies, and landowners, Freedom Hunters honors individuals from all branches of the military. It is with immense pride and enthusiasm that Freedom Hunters carries on the American tradition of hunting, fishing, and marksmanship. EIN: 45-5388947
Contact:
Freedom Hunters
PO Box 600
Elizabeth, CO 80107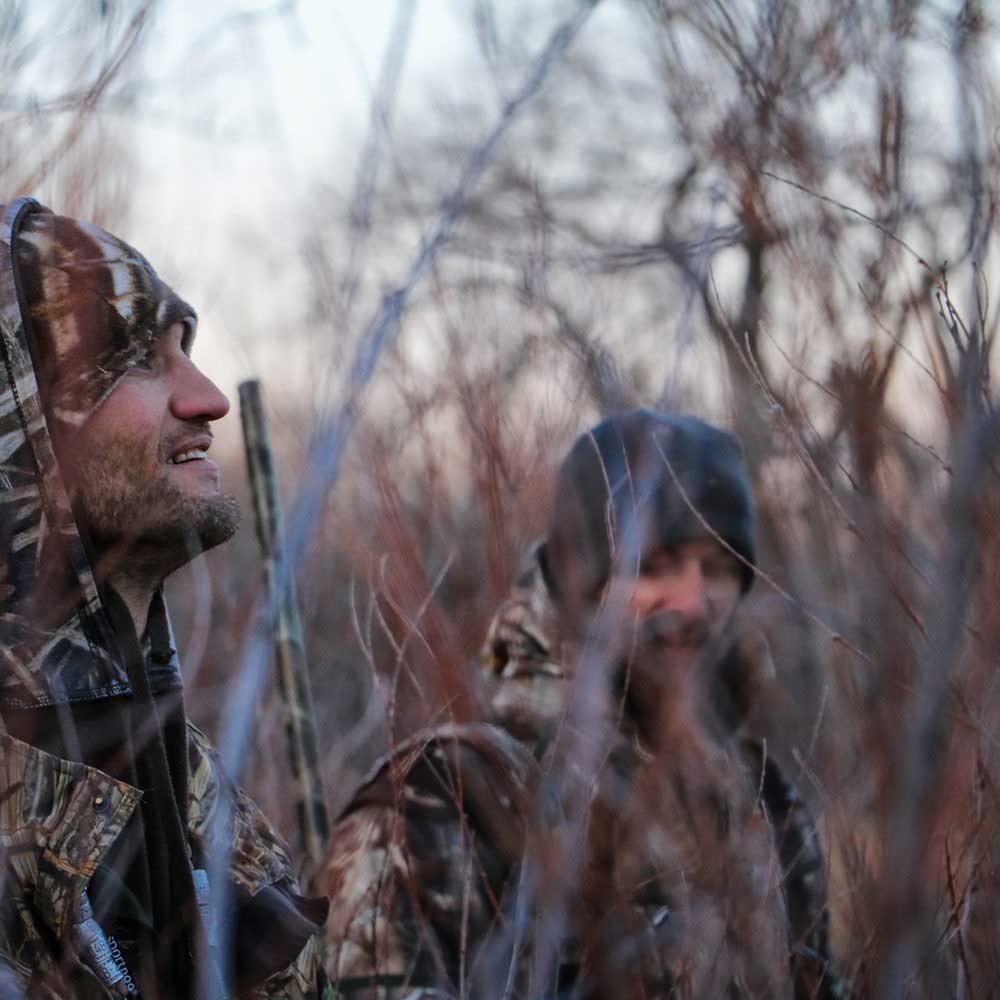 NUMBER OF SOLDIERS THAT WE HAVE TAKEN ON ADVENTURES
  Our Sponsors
Our generous sponsors make it possible for us to honor our heroes. Please consider supporting those who support us.
Adventure Sponsors
Benelli • Franchi • Stoeger • Uberti • Stoeger Airguns • L.A.G Tactical • Irby Street Sporting Goods • Delta Waterfowl • Global Wealth Strategies & Associates • Joe Wall Design • Anchor Beads Jewelry • Hand of Man Museum • Williams Knife • Carolina Wealth Advisors • Havalon • Julie Asher Lee • MTN OPS • Rez Hounds • First Mine Run • Mason Branch Preserve • Dusk To Dawn Outfitters • RMEF Maryland Chapter • Fairfield Inn • Hampton Inn Chincoteague • Brandon Bailey • Parker Knights of Columbus • Crazy Horn Outfitters • HoundsmanXP • Sisterhood of the Outdoors • Kansas Governor's Ringneck Classic • Licking River Outfitters • United Foundation for Disabled Archers • Swamp Jumpers • Sean Mann Outdoors • National Capital Chapter SCI • Upper Colorado River Chapter SCI • Colorado Chapter SCI • Puget Sound Chapter SCI • Lehigh Valley Chapter SCI • Mid Atlantic Bowhunters Chapter SCI • Smithfield Virginia Chapter DU • Windsor Virginia Chapter DU • Kings Virginia Chapter DU • Franklin Virginia Chapter DU • Northern Nevada DU • Tri Valley California DU • Gilroy California DU • Reno Chapter RMEF • Reno Chapter MDF • Reno Chapter NWTF • Muley Fanatic Foundation • Brownells • Operation Hero Trek • Jim Shockey's Hunting Adventures • BOWTECH • Yamaha • Deployable Systems • Tracy Noll • Sequel Holdings • Bass Pro Shop • SITELITE • American Legion Post 159 • Long Neck Amvets Post 22 • American Legion Post 56 • Tyson Foods • US Fish and Wildlife Service • Virginia Wounded Warrior Project • Avery Outdoors • Habitat Flats • Murdock's Home and Ranch Supply • Rick Hendrick Chevrolet Buick GMC • Classic Part Rentals of Virginia • Elizabeth Locker Plant • SpartanNash • American Bear Foundation • Black Widow Custom Bows • VFW post 7829 • Academy Archery Club • Alpha Media • Midlothian Family Dentistry • Cabela's • Lew's Fishing • Danny Cash Hot Sauce 
Southside Electric Cooperative • Philadelphia Insurance Companies • Colorado Youth Outdoors • Grand Lake Hunt Preserve • Colder Weather Outfitters • Rocky Mountain Specialty Gear • Big Horn Armory •
 Charlotte SCI Chapter • Patriot Hunter Apparel • Tony Vandemore • Black Swan Outdoors  • Gunsite Academy • HIVIZ Shooting System • Front Range Kubota •  Sun Valley Contractors LLC
Breckenridge Brewery  • Castle Rock Winnelson • Civilian Warrior Training • Little Valley Smoke House • Treasure Coast Firearms Training • Base Camp Leasing • Launch Pad Brewery • Shoot for a Cure
Product Sponsors
Big Horn Armory • Daniel Defense • Henry Repeating Arms • Pyramyd Air Gun Mall • Paramount Outdoors • Lanny Barns Olympic Artist • Bowtech • Yeti • Ammo-Up •
John Banovich Fine Artwork • SKB Cases • Dr. Duck • BigFrig • Thompson Center • DPMS Panther Arms • Silver Stag Knives • Brownells • FOXPRO • Gore OPTIFADE Concealment • Vortex Optics • Pelican Cases • Scent-Lok • Gerber Gear • Burnton • Cold Steel Knives • SOG Knives • Rocky Boots • Buck Knives • Leupold Optic • Redding Reloading Equipment • CombatBet • Victory Scents • Tec Shield Elite • Dogtra • Traditions Firearms • SportDOG Brand • Trijicon • MOmarsh • Taurus • Easton Archery • CROSSNET • Battle Archives Map • Prois • Benelli • Franchi • Stoeger • Uberti • Stoeger Airguns • Cabela's • Edge Tactical Eyewear • SpikeBall • Lew's Fishing • Paramount Outdoors •  Battle Archives • Apex Tools • SpikeBall • GUESCO Nursery • Winchester Ammunition • Nemesis Industries • Eagle Six Gear • Dixie Decoys • Duck Commander • Action Target • Traeger Grills • Springfield Armory • Camp Chef • Realtree Outdoors • Lucky Duck Decoys • BANDED HOLDINGS  •  AVERY OUTDOORS • Junior's Bullet Pens • InstaPrivy
Corporate Sponsors
Benelli USA • CAM Colorado • Big Billy Kinder Outdoors • State Farm Virginia Beach • Weatherby Foundation • NRA Foundation •
Owen J. Brown & Associates • Core Line Marketing • Bentley-Scott Agency • Vincent A. Pestilli & Associates • Covey Sales & Marketing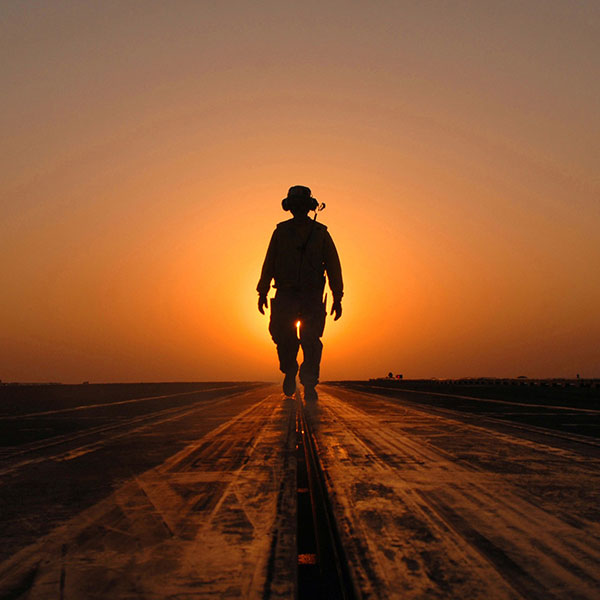 Partner With Freedom Hunters
Freedom Hunters is looking for partners who can make a difference in the lives of those who have sacrificed for our Freedoms. Fundraisers, Product Donations, Monetary Donation, or Specific Outdoor Adventure Sponsorship.
---
Volunteer
Whether you're an outfitter, business professional, or military supporter, you can donate your time and talent to Freedom Hunters. Let us know how you can help.